September 17th-20th, Durango, CO played host to the Single Speed World Chumpionships. There was good times waiting for three roadworthy souls from Portland. A faithful off duty 1979 Checker cab filled to just over 1/3 maximum occupancy, which included a Bobby, a Rachel, and a me, headed out to find those good times and form an abusive-dependant relationship that would prove to be a whirlwind of a weeklong affair.
We drove 25 hours in, had beer for breakfast, met a camera crew and recreated our arrival into town, then set up camp at Darcy's place(Dr. Doom's equally amazing girlfriend), and things just snowballed. We met friends from Portland, SF(Nice Tim(e) and Ian, who rode from there), Utah, Seattle, and plenty more. We helped set up the art exhibit at Ska Brewery, slept at a leservation where Doom lives, met a lot of great and passionate people, and of course, rode some sweet trails.
There were double rainbows, goats, more double rainbows while drinking beer in a hot tub during a light downpour with only three visible houses for miles in front of a mountainous backdrop, trails, falling, more trails, a karaoke competition with a set of big air jumps off to the side, basketball, cliff dwellings, free beer, llamas, a costume dance party, river time, more beer, helping with some setup while drinking more beer, riding trails, polo, a handbuilt bike show, and lots more.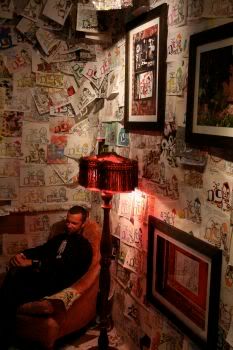 If you weren't there, you blew it. But maybe you'll wise up for next year's event in New Zealand. I know I'll be there.